Minimize Risk of a Data Breach & Address Legal Compliance - available on demand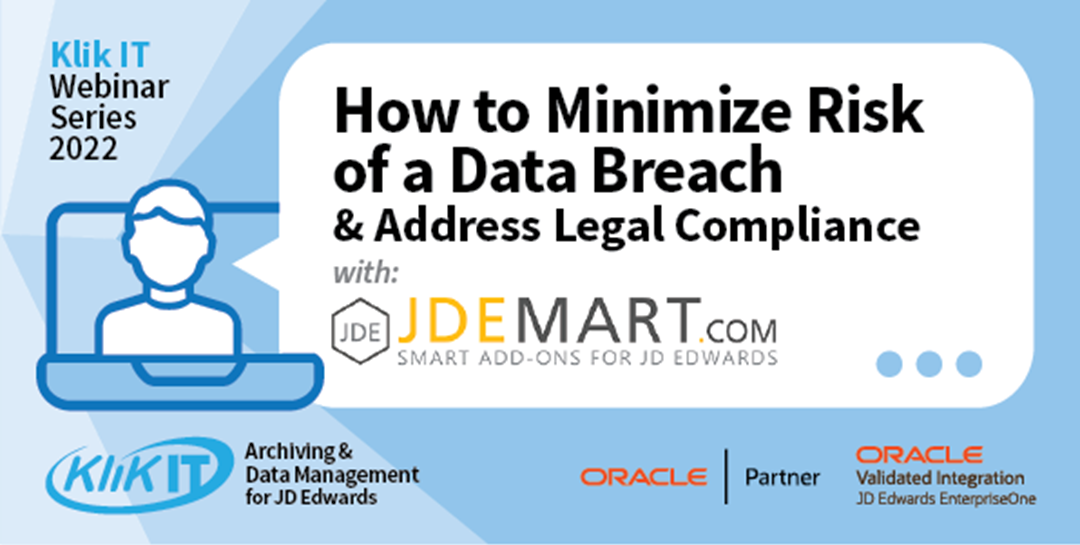 For many years, companies have tended to hold onto as much data as possible – as if they are hoarding data.  It is seen as valuable and essential - only to be removed as a last resort.
However, if data is not useful to you operationally, or required to be held legally, then you should consider completely removing that data.
With many new pieces of legislation coming into play, governing the way that personal data is held and processed, companies can also be open to heavy fines if this data is not handled correctly.
In this 30 minute webinar presentation, we look at how reducing your company's data footprint can reduce exposure, minimize risk, and create a more agile JD Edwards environment.
Listen on demand - discover how to be proactive in your approach to JDE data security.