INFOCUS Dive Deep | Access recordings of the sessions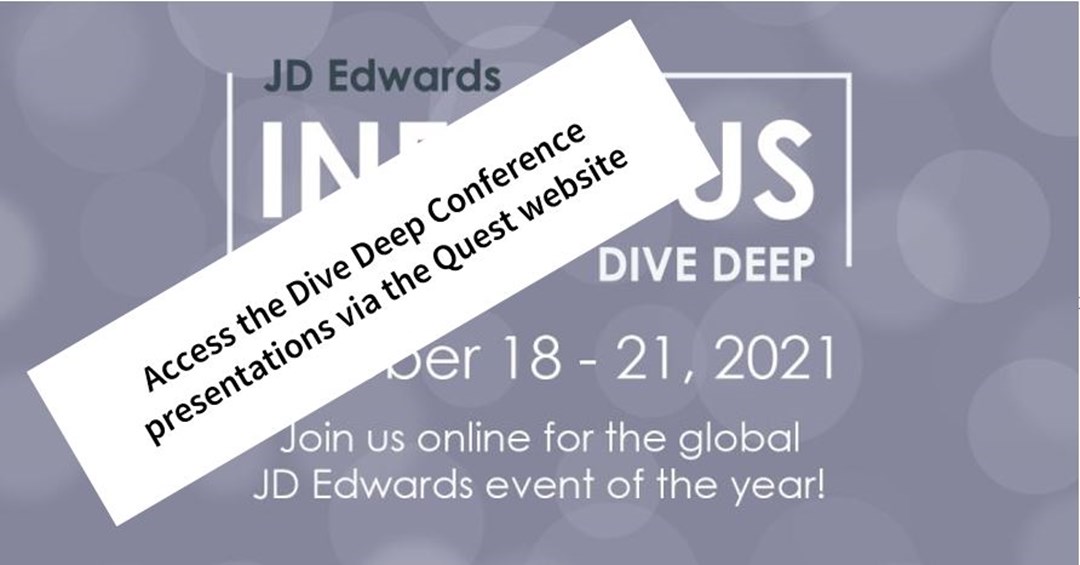 INFOCUS Dive Deep 2021
Recordings of the Conference sessions are available via the Quest website
Direct links to the Klik IT presentations:
The J.F. Shea family of companies spans industries from home building to heavy construction and many more.
After years of searching for an end-to-end JD Edwards archiving solution for Homebuilder data, J.F. Shea selected Klik IT to build a Custom Homebuilder Module. Join us to hear about their journey.
---
In the constantly changing world of corporations, the need to carry out a Company Divestiture is not uncommon.
What does this mean for your JD Edwards system?
Splitting or separating your JDE environment may seem a daunting task.  Join this session to hear about the considerations you should make when planning.  Find out about approaches that can be taken with your data.
---
In this live demo, see the only archiving solution specifically designed for JD Edwards World.
Packed with JD Edwards-specific functionality and automations.
Four levels of data integrity checking, ensure that each document is successfully validated before it is archived. Documents are archived as a whole, so that you don't get any part-purged documents. All of that validation creates document-level auditing, which is great for internal or external auditors, and shows which documents have been archived, which haven't, and if they haven't, WHY they haven't.
One step processes, anytime cancellation, full reversal options, and simple configuration with Data Selection and Processing Options, are some of the features of Purge-it! World.
---
While Power Forms, Tab Controls and Graph Controls have been available for some time in JDE, not many applications take full advantage of their power and capabilities.
A demonstration of how to develop Power Forms with both Tab Controls and Graph Controls and some real life examples of their uses.
---
Contact us with your questions or book a time to chat.
---
Planning for 2022...Come visit our booth!
We're already looking forward to the Quest BLUEPRINT 4D Conference in June 2022.
Hope to see you there!
News Snapshot...
Catch up on the Dive Deep Conference recordings: 
Read the J.F. Shea Case Study here ⇒
---
---
---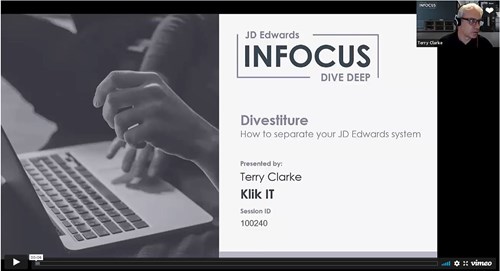 ---
Discover more about the archiving solution Purge-it!

Set up a Purge-it! demo for your organization?