InFocus Envision 2021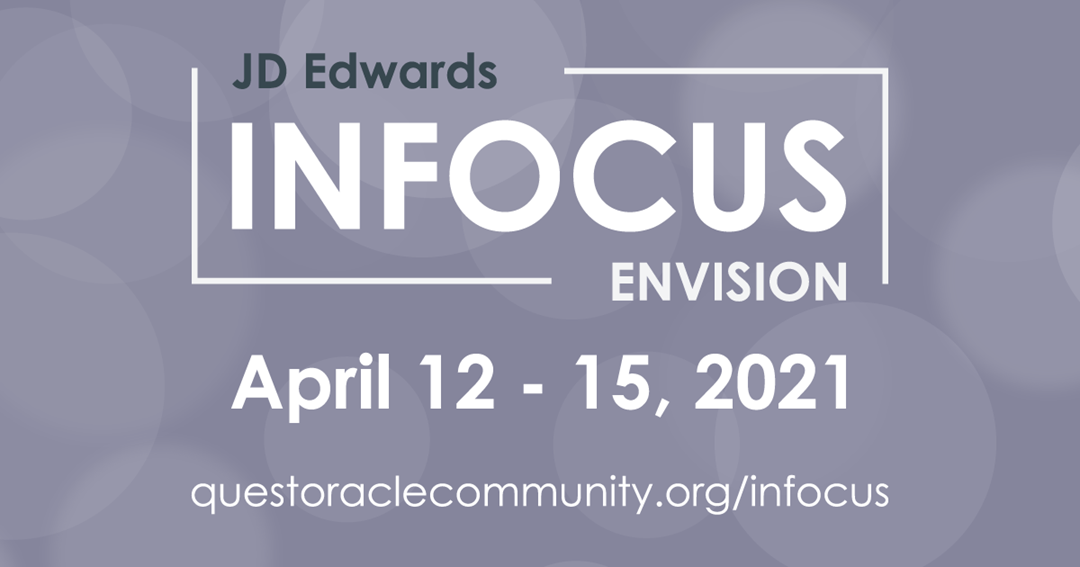 Exhibitor Showcase is open Tue 13-Thu 15.  See you on our booth.

Join our live presentations and check out Archiving and Data Management materials and videos.
Enter Questopoly for your chance to win an iPad Air.
Russ and Terry will be running live mini-presentations and product demos every day on the booth. 
New for 2021: How automation can transform your Archiving and Data Management...all within JD Edwards.
---

---
Ready to schedule a time to speak next week? Email and we'll set it up.
Not attending InFocus Envision? No problem.  To chat about JD Edwards Archiving and Data Management email us and we'll get in touch. 
News Snapshot...
Checkout our sessions from the InFocus20 Conference.
Presented by the Klik IT team in Oct 2020.
Videos and Materials - available to Quest members
---