You're invited! Join one of our October Purge-it! webinars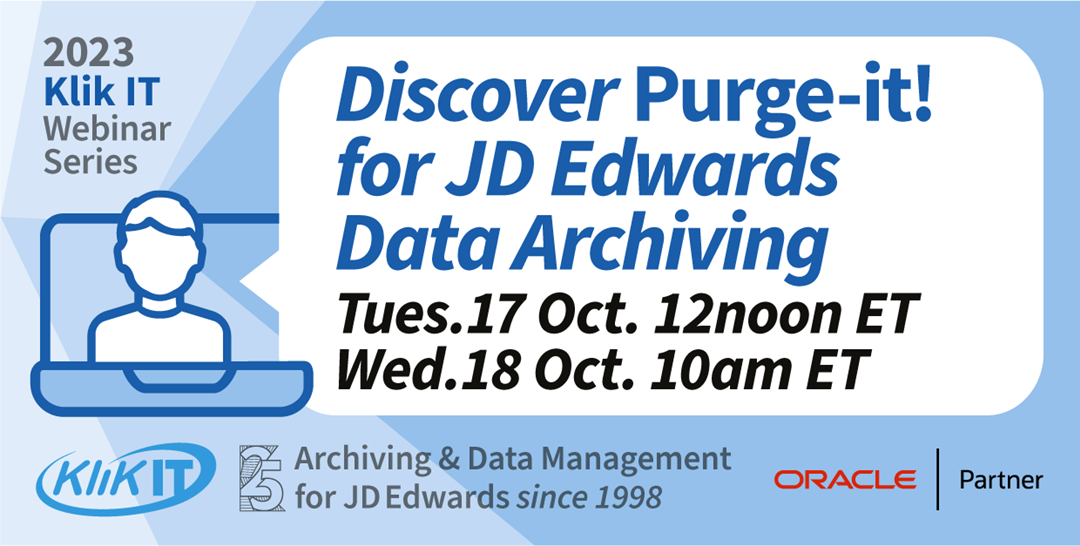 Prepare to cover a lot of ground in this short 30 minute Purge-it! webinar.  We'll keep the session packed with information about this unique JD Edwards data archiving solution.  You'll also gain a better understanding of the top business drivers for archiving your build up of JD Edwards data.
We'll close the session with Q&A.