 Our philosophy: To be client and service focused
By working hand in hand with our clients we have accumulated an enviable level of knowledge and experience.  Our clients include some of the largest users of JD Edwards in the world.
Ultimately every company is judged by their customers;  they will not stay if service levels are poor.
This is why our main ambition at Klik IT is to ensure all our customers are happy and they would not hesitate to recommend us or our partners.
The story so far...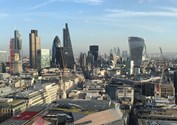 1998
Klik IT starts life as a JD Edwards consultancy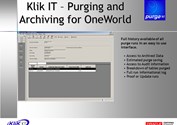 2003
Purge-it! for OneWorld launches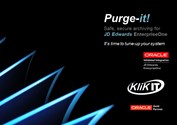 2004
Oracle partner status achieved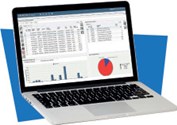 2005
Purge-it! for EnterpriseOne launches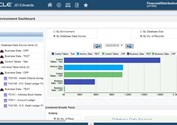 2018
Manage-it! data management tools launch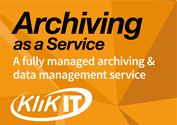 2018
Archiving as a Service launches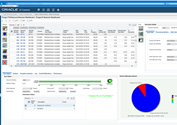 2021
Purge-it! Version 5 available Reasons to choose Klik IT
Don't just take our word for it...
We'll happily put you in touch with our customers so you can ask them about their experience of working with us and using our products and services.
Without satisfied customers no business can thrive, especially in the close knit JD Edwards market.
At Klik IT we strive to deliver an excellent product and a high-quality service to ensure our customers are not just happy with our work but that we have exceeded their expectations.
Klik IT is a leader in archiving solutions. Our Purge-it! software remains the only archiving and purging solution that is specifically designed for JD Edwards.
Klik IT provides consultancy services, product development & implementation services and training & support services to clients around the world.
Continuous product development and enhancement is at the heart of Klik IT.
We are committed to delivering an increasingly enriched user experience in line with the latest developments in JD Edwards.

"Overall, we found the solution to be uncomplicated both in terms of its ability to get the job done but also the dashboard interface that allows for straightforward viewing and monitoring of progress and developments across the JD Edwards environment."
Genni White
Applications Development Manager, J.F. Shea, Inc.

Klik IT are one of the best suppliers we have worked with, offering the best levels of support and the best reaction times.
Jane Martin
Head of IT Business Systems & Security, Aggregate Industries

It's like G&W Electric and Klik IT are based in the same town. That's how responsive the Klik IT support team are. No matter what time of day we contact them, they always come back to us.
Debbie Swanson
Manager, Business Applications, G&W Electric

"We could envisage the Purge-it! solution shifting to the JD Edwards' users with minimal disruption and effort"
Genni White
Applications Development Manager, J.F. Shea, Inc.

I love using this product! (Purge-it!) Every time I tell someone about it or give a demo, they always ask me if I work for Klik IT because I rave about it so much!

The Klik IT team are so easy to work with. They're a great bunch of people. Always asking what else they can do to help and checking how you're doing. Klik IT are like family.
Debbie Swanson
Manager, Business Applications, G&W Electric
Customers are everything...