Manage-it! has expanded | New Data Compliance Module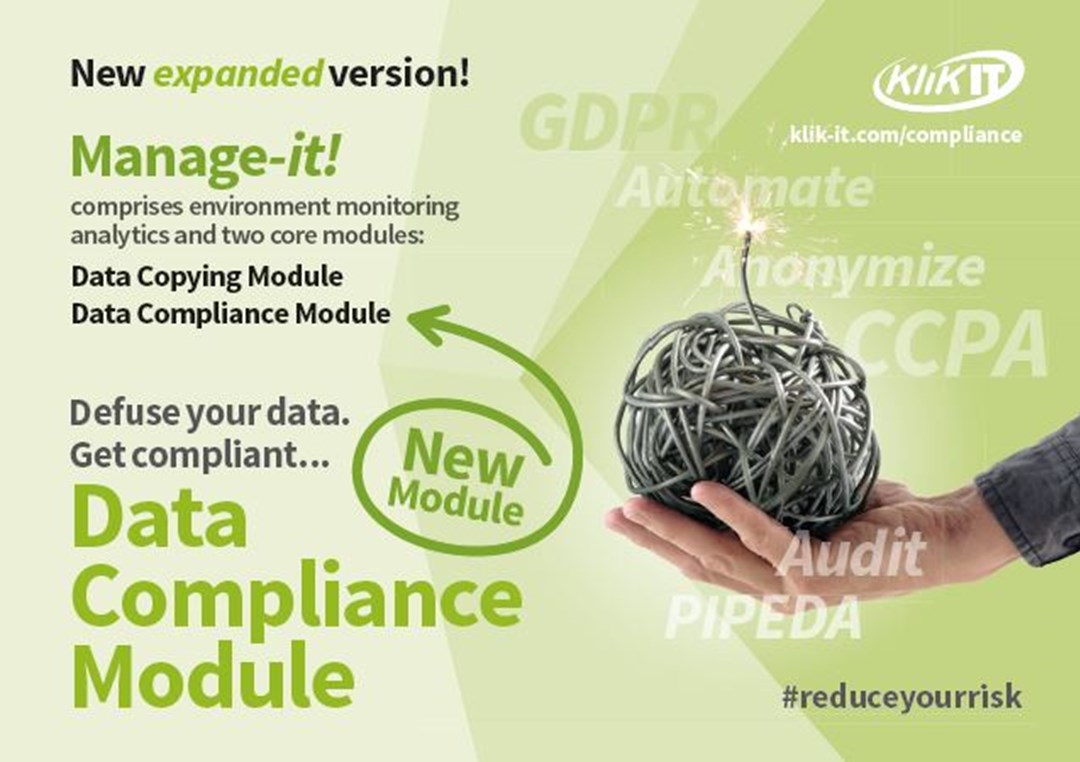 Klik IT announces expansion of the

Manage-it!

solution
31 May 2022
The Manage-it! suite of data management tools now includes The Data Compliance Module.
Designed and developed by Klik IT's inhouse JD Edwards team, the new module sits alongside the existing Data Copying Module and the Environment Monitoring tools that make up Manage-it!
The Data Compliance Module addresses the management of personal data in JD Edwards systems in line with data privacy regulations and legislation.  The new module enables organizations to proactively manage personal data and comply with global data privacy laws.
Personal data is often stored in the Address Book of a JD Edwards system.  Personal data may also be held in other parts of an ERP system.
With the Data Compliance Module, an organization can anonymize and if required, remove personal data once that data is no longer needed, under rules defined by the business, specific to industry and location.
Automated processes are an integral part of the new module; an organization's personal data (that is stored in its JD Edwards system) is continuously monitored and checked.  Functionality in the Data Compliance Module flags any breach of compliance rules.  The individual records or groups of data that breach compliance rules can be obfuscated and when appropriate removed.
The engine room of the Data Compliance Module is the Workbench.  From here, an organization establishes, manages and monitors its data compliance processes.  The Workbench is where groups of data, data categories and retention rules specific to geography and industry are set up.
Additional features of the new Manage-it! module include:
Data Search to satisfy personal information requests
Full audit trail of all changes made to data.
As Manage-it! grows its capabilities, all the data management tools comprised within it continue to be designed for easy access by non-technical and technical JD Edwards users alike.
---
For further information email info@klik-it.com
News Snapshot...
"Data privacy legislation varies between industries and across geographies. GDPR, PIPEDA and CCPA are some of the global regulations.
Given the broad landscape of rules and legislation, we built the Manage-it! Compliance Module to be powerful and flexible.
JD Edwards users reported a requirement for better data management around the area of compliance. This input from the JDE community combined with Klik IT's JDE knowledge has led us to launch the new module."
Terry Clarke, CEO Klik IT
---
The Data Compliance Module
The new module enables organizations to proactively manage personal data and comply with global data privacy laws.
---
Discover more on our Compliance page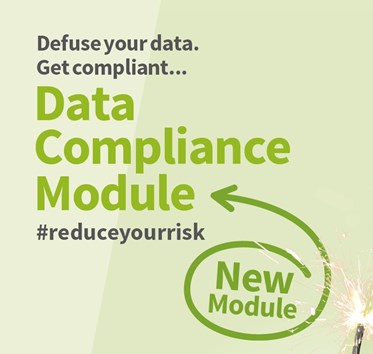 ---