 "People minimize the value and the importance of purging and archiving data, but the payback is seeing the performance improvements in the JD Edwards system, and then having the capacity to focus on other projects."


⇓ This represents a 97% reduction in report run-time ⇓ 

"Generally, the 'care and feeding' projects are considered less important than the 'adding customer value' projects – until they bite you!"
"The time that was previously absorbed by troubleshooting issues is being used to add value to business user processes."
---

"The JD Edwards Users in J.F. Shea have experienced a 30% improvement in overall system performance from archiving the Homebuilder data."
"The company has recorded a 90% reduction in the quantity of data in the Community Master F44H101 records."

Genni White, Applications Development Manager, J.F. Shea, Inc.


---

"Pacific was experiencing problems maintaining some indexes and with storage growth because of the gross amount of data in some key tables."
"In preparation for the JD Edwards system upgrade, in addition to changing hosting partners, the company were keen to minimize the amount of data movement from one partner to another"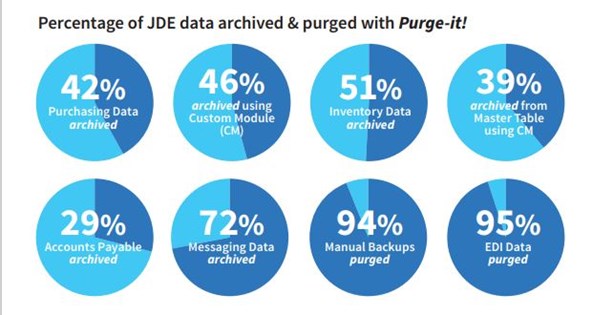 "The transition to Purge-it! went remarkably well. Within a few short hours of training, we felt like we were competent enough to start archiving and purging. A few months later, we had purged 32 million records and we're still going."
Kenneth Hess, CIO, Pacific Steel & Recycling


---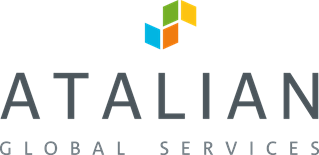 Why Atalian Global Services chose Archiving as a Service
"I don't have to add yet another process to my monthly tasks internally."
"Klik IT has the expertise and knowledge of their Purge-it! software and will handle the JD Edwards archiving and purging on an ongoing basis on behalf of our company."
"Our Users are extremely happy with the improved performance."
Ahmed Orabi, Executive Vice President of Technology Services, ATALIAN Global Services
---
Chat to our JD Edwards archiving and data management specialists about your JDE requirements.