Why is JD Edwards running slow?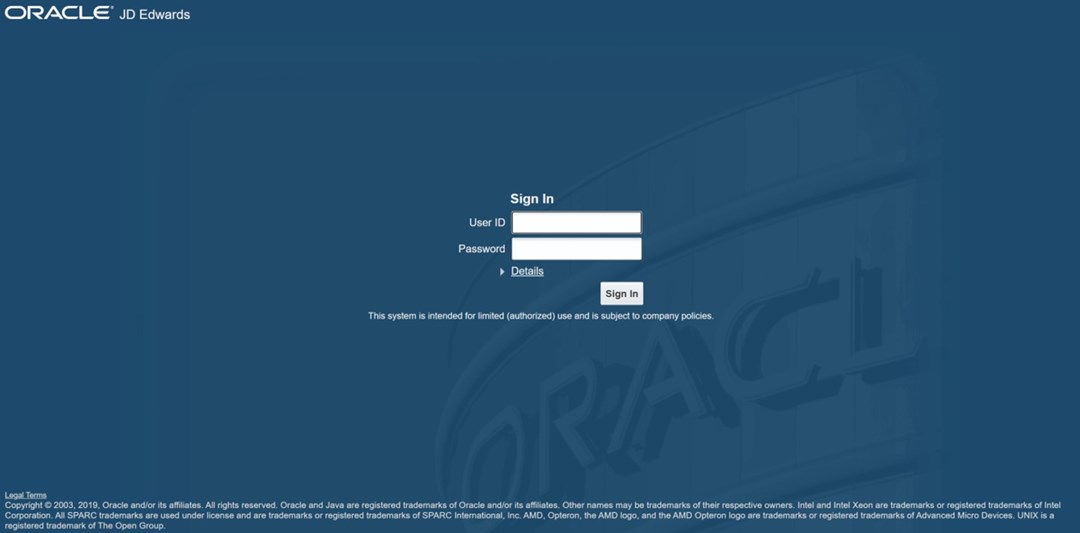 Why is JD Edwards running slow?
The good news is that JD Edwards EnterpriseOne and JD Edwards World provide a unique suite of applications that help your business to grow.  However, JDE E1 and World, by their nature as ERP systems, collect data.  Every transaction adds data to a JD Edwards table.  The JD Edwards software allocates separate tables for each application area.
The not so good news is that as your volume of data grows, you notice your whole system slowing down.  In this blog post we'll look at why the system is taking longer to respond and what actions you can take to speed up your JDE system.
Your Data story
The data in your JD Edwards system consists of items that relate to everyday business processes.  These are an essential part of everyday business. These items start as self-contained pieces of information that relate to a specific business process.
Examples of JD Edwards data items
Sales Orders (SO)
Purchase Orders (PO)
Inventory items (INV)
Manufacturing Works Orders (WO)
Gradually as data items are processed other items are created. Data sets are then generated to support the processing of the individual data items.
Examples of JDE data sets
A Sales Order needs the purchase of a part. The Purchase Order for the part is created and linked to the Sales Order. PO to SO.
A Sales Order requires goods to be manufactured. A Works Order is generated for the goods and linked to the Sales Order. PO to SO
An Invoice, which is linked to the Sales Order, is raised to be sent to the customer.
Financial postings are made to the General Ledger for the Invoice.
When you consider this simple example, it's easy to visualise how the data items are interconnected across the JD Edwards tables.  Imagine this on a much larger scale for a busy organization.

JDE Data gradually becomes more complex and interconnected
It's easy to see how the quantity and complexity of these interconnected data items and data sets will build as the volume of data in the JD Edwards ERP grows.
As the JD Edwards table sizes increase and the quantity of interconnected data sets expand, then the User Experience tends to deteriorate.  In this scenario, it takes more time for system users to find the information they need.  Routine system back-ups take longer. Reports don't complete in the allocated window.  System users struggle and experience reduced productivity levels. Leading to an overall bad UX.

Archive old data to reveal a leaner, cleaner JDE data set
Get a faster JD Edwards system
The obvious way to speed up your JDE system is to free up system capacity by archiving old complete records.
How to reduce database size
Step 1
Identify the old and complete data in your JD Edwards system.
Only some of your data will hold important value to your business.  A large quantity of the data is likely to have little or no business value.  When evaluating what data can be archived, consider the type of data and the age of the data in your ERP.
Step 2
Understand and check the relationships the data has with other data in the JD Edwards system.
Step 3
Cross validate the related data.
Step 4
Move the data from your JD Edwards systems into an archive.
Step 5
Identify incomplete data and data with bad integrity.  Flag the data for checking and fixing if appropriate.
News Snapshot...
Why Archive JD Edwards data?
5 Reasons
Speed up your JD Edwards system

Improve staff efficiency

Optimize storage space

Substantial cost savings

Highlight business process and data integrity issues
---
Overcome Common Concerns.
Find the right archiving product for your unique JDE data set.
3 common concerns:
How will staff access archived records?
How can you find out if current balances are correct if the older figures have been removed?
What about auditing?
Reducing your database size by archiving may seem like a daunting task but it needn't be with the right solution for your organization and your JD Edwards data.
Checkout our blog post:
Evaluate 3rd party archiving products. Ask 5 key questions
---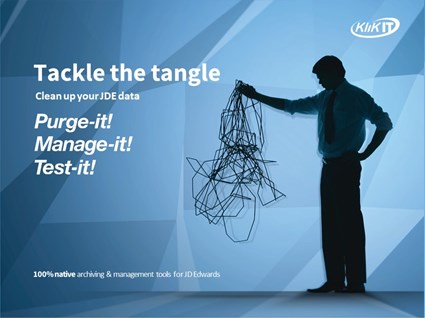 ---
Get answers to your JD Edwards data management questions.
JDE E1 and World.
Chat to a JDE archiving specialist.
---

---