Find a JD Edwards archiving solution that works for your business. Ask these 5 questions.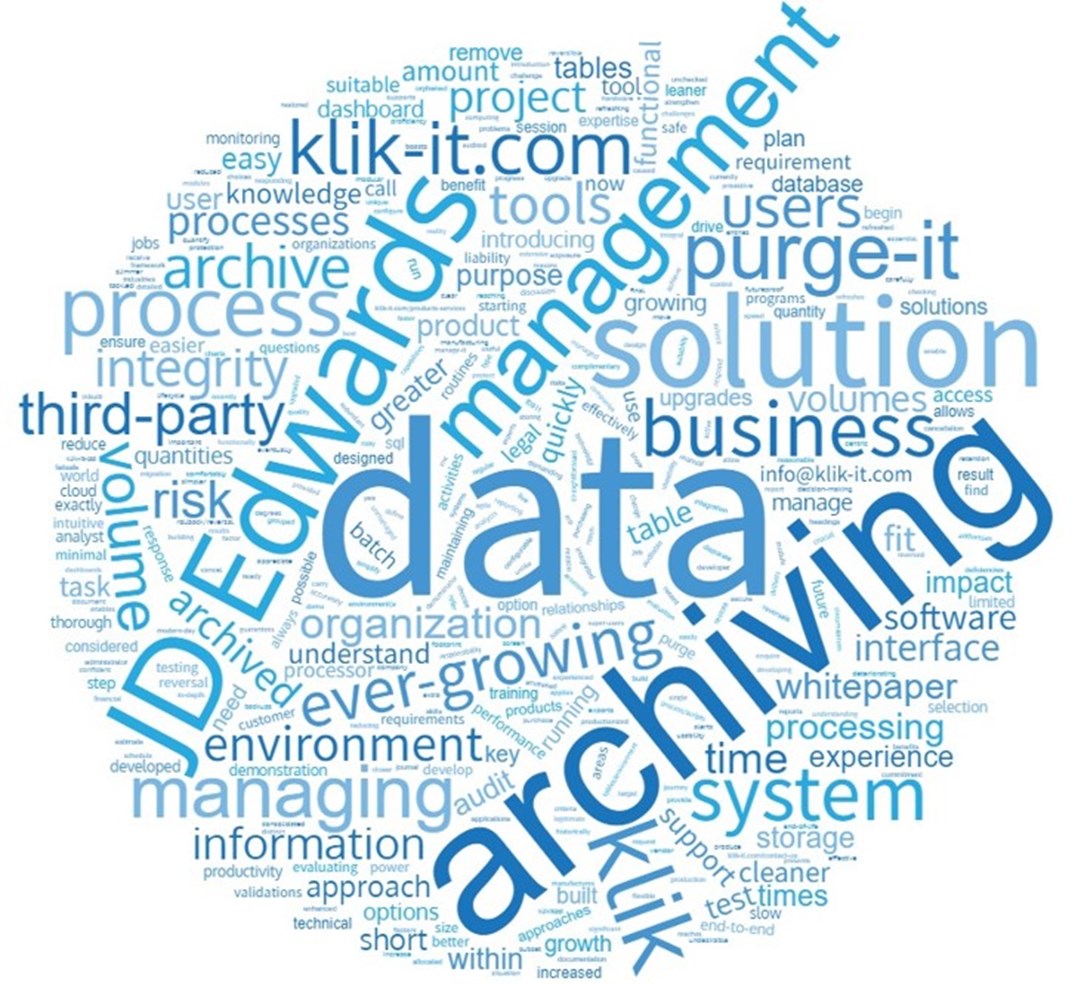 So, you've been asked to evaluate third party archiving solutions?
Great news! Your organization has decided to archive JD Edwards data.
The results will speak for themselves when your business has a faster system that responds more quickly to user requests.  But, how do you find the right JDE archiving solution?
If you've been tasked with finding the answer to your company's archiving needs then use our 5 questions to help your evaluation process.
Look for positive answers to 5 key questions
1. Is the archiving solution easy to use?
Is it a separate tool or built in?
Will it support the entire archive project (end-to-end) or only the mechanical task of the archive?
How much disruption should you expect?
2. Does the interface require a large amount of training?
Ask to see a demo

including the interface. Is it intuitive?
Is the navigation straightforward?
Does it involve leaving JD Edwards to access reports?
3. Is the functionality failsafe?
Does it have easy reversal options?
Will the archived data be restored to its original place?
4. Will the archiving solution work at a JD Edwards 'Document' level?
5. Is it fully auditable?
Can it identify business process and data integrity issues in the JD Edwards environment?
Does the interface allow users to see detailed and summarized audit data views?
---
Conclusion
In summary, a 3rd party archiving product should have the required functional and technical knowledge already built in. The archiving solution should provide a framework to support the processes required in a JDE archiving project:
Building a process which can be 'productionized'

Configurable data integrity checking

Full Audit

Reversible

Access to archived data

Data boundary protection (commitment control / transaction processing)

Useability!
News Snapshot...
Task
Find a solution to cover all essential bases for safe and effective JD Edwards archiving
How
Look for positive responses to 5 key questions
Caution!
If a third-party solution fails to meet one of these criteria, or even worse fails to meet many of the criteria, proceed with caution.
You risk purchasing a product that could become 'shelfware' in your organization.
---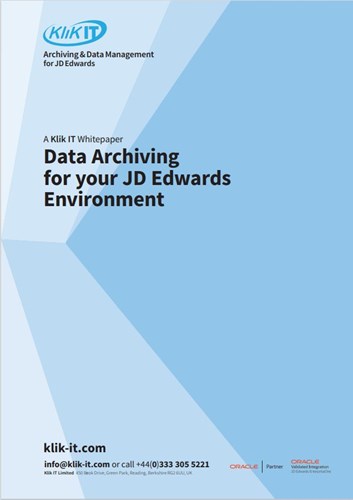 ---
Ask! Contact a JDE knowledge expert with your data management questions